Journal Videos
Official journal of
CABI Agriculture and Bioscience is the official journal of CABI.
Follow
Agriculture and Forestry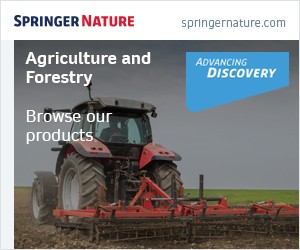 At Springer Nature, we are committed to raising the quality of academic research across Agriculture and Forestry Sciences. Visit our dedicated page to view our highlighted journals and books from across our imprints, curated by our Editors.
Read More