Call for Papers: Open Collections


Submit your manuscript to one of our latest special collections currently open for submissions:


Click here to view all journal collections.
Featured Article of the month

Rethinking methane from animal agriculture: In this article, S. Liu et al. evaluate the effects of methane emissions from cattle on temperature, and discuss how animal agriculture can have a positive impact on climate change. Read now.
Journal Sections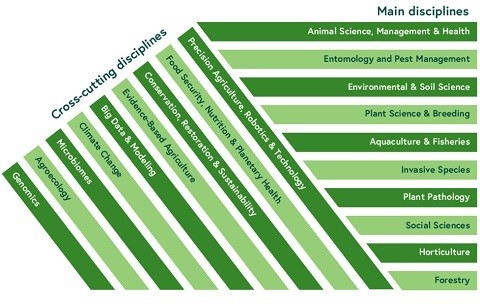 As the scope of CABI Agriculture and Bioscience is inclusive of all topics within agriculture, the related biosciences and the environment, our Editorial Board is structured to suit this purpose. We have adopted the above Editorial Matrix to ensure we are equipped to handle articles in all relevant subject areas with efficiency and integrity. Read more.
What is trending?


Click here to see which articles published in CABI Agriculture and Bioscience have been shared the most in the past three months, as determined by their Altmetrics scores.
Aims and Scope


CABI Agriculture and Bioscience is fully open access and publishes rigorously conducted, high-quality, peer-reviewed research focused on primary and cross-cutting disciplines related to agriculture, food security, and the environment. The journal adheres to all international standards and practices for high-level scientific journals and encourages submissions of both large and incremental advances in science. Read more.
agriRxiv – preprints in agriculture


CABI Agriculture and Bioscience encourages authors to share preprints of their submitted manuscripts on

, a free, open access source of unpublished preprints across the agricultural sciences that is hosted and managed by CABI. Learn more.
About CABI


CABI is an international, inter-governmental, not-for-profit organization that improves people's lives by providing information and applying scientific expertise to solve problems in agriculture and the environment.
Through knowledge sharing and science, CABI helps address issues of global concern such as improving global food security and safeguarding the environment. We do this by helping farmers grow more and lose less of what they produce, combating threats to agriculture and the environment from pests and diseases, protecting biodiversity from invasive species, and improving access to agricultural and environmental scientific knowledge. Our 49 member countries guide and influence our core areas of work, which include development and research projects, microbial services and scientific publishing.
CABI invests its publishing surpluses directly into development projects, helping to improve livelihoods worldwide. Read more.
Interested in being a peer reviewer?


CABI Agriculture and Bioscience invites you to join our expert team of reviewers in assessing manuscripts. For consideration, please send a copy of your CV along with keywords and expertise to the Journal Editor.
A quote from the Editor-in-Chief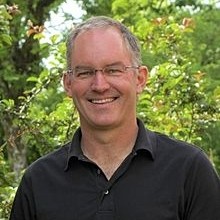 "CABI Agriculture and Bioscience fills an unmet need in the global science publishing landscape. We publish multidisciplinary, multinational research reflecting both large and incremental advances in science. We might publish, for example, economic research that integrates climate change, pest management, and big data. By providing an outlet for both primary and transdisciplinary studies, we've created a home for science directly relevant to feeding the planet's growing populations."
Niklaus Grünwald, Editor-in-Chief, North America
Follow
CABI Author Services
Supporting journal authors with specialized English Editing, Translation, and Research Promotion Services from CABI and Editage. Learn more.
Meet the Editor webinars
Keen to gain an insight into becoming a successful author and editor? Our free 'Meet the Editor' sessions will return later this year and will feature the lead Editors from our Editorial Board, who will share benchmarks and challenges from their own career paths, and describe in detail their view of the common mistakes and shortcomings that authors make when submitting to journals and what authors can do to strengthen their research and their manuscripts.